SK Physiotherapy is a dynamic and established physiotherapy practice
located on Ecclesall Road, Sheffield.
We offer a professional and affordable Musculoskeletal and Respiratory
physiotherapy service under the care of Fully Qualified, Chartered, State Registered Physiotherapists.
We carry out detailed assessments and formulate individualised
management plans tailored to achieving patient centred goals in a
timely manner.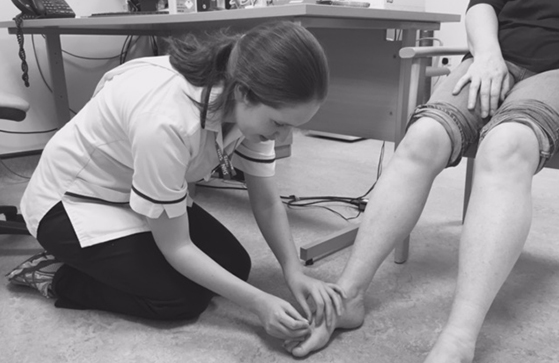 "After having an unresolved injury caused by badminton in my hand for 2 years, I sceptically decided to try acupuncture after numerous failed attempts at other treatments. I booked in 3 sessions with Kate over a period of about a month. From the 1st treatment I had a very good response and noticed an improvement in my hand. The pain was very minimal and felt much more comfortable than I expected. Once the course was finished I went back to playing sport and felt zero pain in hand which I was AMAZED by! Now i don't hesitate to make recommendations about Kate to other people I know with prolonged and unsolved injuries like mine."
Lucy Farmer
"The treatment I received from Kate was carried out most professionally at all times, each phase was explained fully, and specific exercises proposed to improve recovery. Kate, you always provided a warm and welcoming environment, and so positive from the onset which had a immediate positive impact. Thank-you for all your help and support, I know I can come to you if I have a problem in the future. Excellent service highly recommend!"
Sara
"I could highly recommend sk physiotherapy. I saw Kate Martin weekly over a period of 6 weeks for a sciatic nerve pain. She was very knowledgeable and professional treating my problem with acupuncture, massage and stretching exercises. Having tried other physiotherapists and chiropractors I will definitely be visiting Kate again if needed."
Patrick
"Kate was really helpful when I consulted her about a problem with my knee prior to running a marathon. She provided me with an explanation and exercises to do at home. She was very supportive and encouraging at a time I was close to giving up on my training, and with her help I was able to complete the marathon."
Ellie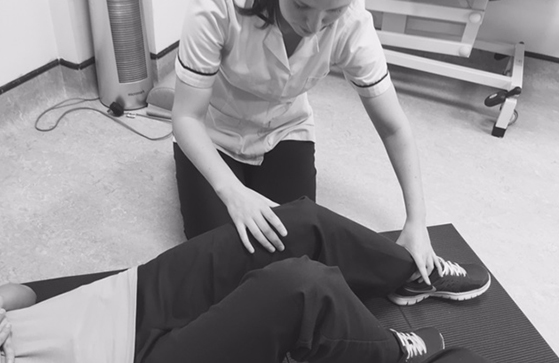 Excellent facilities
No waiting list
No referral required
We treat the Person, not just the symptoms or condition.
Our Experienced and Highly Qualified physiotherapists always deliver a High Standard of care
To ease symptoms, we get to the root of the problem
By addressing the cause, we reduce the risk of injury recurrence
We always provide a personalised self-management exercise plan
We promote efficient and effective function
By educating you, we empower you, and help you understand and self-manage your condition
Clinical Specialist Physiotherapist
Kate Kontou BSc (Hons), MCSP
Please see my Career Timeline Infographic below: