Musculoskeletal Conditions
Back pain, whiplash, sporting injuries, Arthritis, Neck pain, Shoulder pain, Knee pain, Foot/Ankle pain, Hand/Wrist Pain, Elbow Pain, Nerve Pain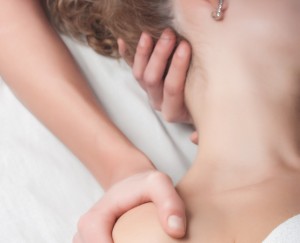 Lung Conditions
COPD, Asthma, Emphysema, Bronchiectasis, Fibrosis, Alpha 1-antitrypsin deficiency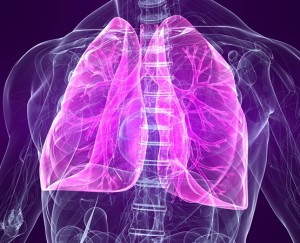 FOR PAIN
Manual Joint Mobilisation
Kinesio Taping
Pre Match Strappings
Cupping
Myofascial release techniques
Neural mobility work
Manual Therapy
Soft tissue massage therapy
Functional Rehabilitation
Pilates
Postural education and correction
FOR RESPIRATORY SYMPTOMS
Postural education and correction
Functional Rehabilitation
Home Exercise Programmes
Manual Chest Physiotherapy
Breathing Retraining – Helping you breathe more efficiently
POWERbreathe – Inspiratory muscle training
Respiratory Acupressure
Secretion Clearance Techniques
Postural Drainage
Pilates
Breathing Control Techniques
"The treatment I received from Kate was carried out most professionally at all times, each phase was explained fully, and specific exercises proposed to improve recovery. Kate, you always provided a warm and welcoming environment, and so positive from the onset which had a immediate positive impact. Thank-you for all your help and support, I know I can come to you if I have a problem in the future. Excellent service highly recommend!"
Sara
"I could highly recommend sk physiotherapy. I saw Kate Martin weekly over a period of 6 weeks for a sciatic nerve pain. She was very knowledgeable and professional treating my problem with acupuncture, massage and stretching exercises. Having tried other physiotherapists and chiropractors I will definitely be visiting Kate again if needed."
Patrick
"Kate was really helpful when I consulted her about a problem with my knee prior to running a marathon. She provided me with an explanation and exercises to do at home. She was very supportive and encouraging at a time I was close to giving up on my training, and with her help I was able to complete the marathon."
Ellie
To find out more about our frequently asked questions please click on the tabs below for more information.
Is My Physiotherapist Fully Qualified?
All physiotherapists at SK Physiotherapy are fully qualified having completed a BSc degree in Physiotherapy and have gained chartered status from The Chartered Society of Physiotherapy. They are also regulated by the Health and Care Professions Council, and undertake regular continual professional development to keep their knowledge up-to-date.
Do I Need a Referral from my Doctor?
Generally speaking this is not necessary as you can self-refer. If we feel you need to speak with your GP or any other specialist then we will seek your consent to do so during your treatment.
If you are claiming through private medical insurance, they sometimes require you to see your doctor before they will authorise treatment – please discuss with your insurance company as to whether this applies to you.
What conditions do you treat?
We use various physiotherapy techniques to treat a range of musculoskeletal conditions and respiratory symptoms.
These include Muscle, Joint and Spinal problems, Whiplash injuries, Headaches, Sports Injuries, Arthritis and Degenerative Conditions, Work related disorders and Personal Injury.
We are able to provide non-pharmacological management of the symptoms of COPD, Bronchiectasis, Dysfunctional Breathing, Pulmonary Fibrosis, Asthma and Alpha-1 Antitrypsin Deficiency.
What Should I Expect on My First Visit?
After filling out a short consent form, you will be greeted by your therapist who will conduct your assessment. The assessment will aim to identify the cause of your symptoms through a discussion and a thorough examination of the areas involved. The findings will then be explained to you and the therapist will discuss and prescribe an appropriate individualised treatment plan that will aim towards the goals you wish to achieve. Your initial session will last 35 to 40 minutes.
What Should I Wear?
For us to be able to conduct a thorough assessment we need to be able to access the part of the body that is troubling you. Therefore it is a good idea to wear shorts for a lower body problem or a vest for an upper body problem. If it is a spinal problem then you may be asked to partially undress so as to be able to assess and treat the area effectively.
What Treatments may be provided?
Following a complete assessment, possible treatment options will be discussed with you. These may include manual therapy, soft tissue massage, exercise based rehabilitation, acupuncture or cupping – a full list of the treatments we offer here at SK Physiotherapy can be found on the Treatments Page.
If you require an onward referral for further investigations then this will also be discussed with you and with your consent your GP.
Can I park at the clinic?
Yes, there is a private car park available at the front of the clinic.
How do I pay?
Self funding/Health Cash Plans: If you are self-funding for treatment or claiming the cost from Health Cash Plans (i.e. Westfield or Simplyhealth) you will be asked to pay at the end of each treatment session by either cash or cheque. We will provide you with an invoice receipt that you can use to claim the money back from your insurance.
Medical Insurance: With major health insurance companies the cost of treatment can be settled directly by SK Physiotherapy. You will need to provide us with your policy documentation and authorisation numbers on your first visit. Please note that prices quoted on our website are for patients who settle their own accounts and for all privately insured patients except BUPA patients, who have a separate fee structure negotiated between BUPA and the clinic.
Cancellation charges are applicable if you do not attend your appointment without providing 24 hours notice.
Can a friend/relative accompany me?
Of course, you are welcome to have a friend or family member in the treatment room if this makes you feel more comfortable.
Do you do home visits?
Yes, we are able to arrange a physiotherapist to visit you at home if this is necessary. We cover a wide geographical area, including Sheffield, Rotherham, Dronfield and Chesterfield. Please call to request a quotation.